Prime Minister's COVID-19 Panademic Relief Fund

For information about donations to Prime Minister's COVID-1
9 Panademic Relief Fund - 2020, please click the link below.
NATIONAL BANK OF PAKISTAN
FRANKFURT BRANCH
IBAN: DE61 5013 0000 1129 0000
04
Who We Are . . .

W
elcome to the official website of
Pakistan Students Association (PSA) at University of Duisburg-Essen (UDE).
This organization of Pakistani students is open to all university graduates, staff and faculty. PSA is meant to promote cultural diversity and establish friendly relationships between Pakistani and other students. It provides a social platform for the living students by arranging different educational and so
cial activities.
Members of PSA are energetic and active to help new Pakistani students in various matters. New students are always welcomed and are made familiar with the living facilities, shopping areas, means of transportation and other university matters like registration, arrangement of health insurance, etc. New Pakistani students can consult the members of PSA during their consulting hours for discussing their problems. PSA always accept comments and suggestions with open heart.
University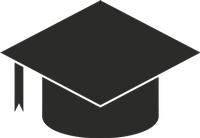 Few people know that Duisburg is one of the oldest university towns in Germany. Duisburg's first University was officially opened in 1655, but was dissolved in 1818 in favor of the newly founded university in Bonn.
Now the Universität Duisburg-Essen is Germany's youngest university..
After Arrival
Before Arrival
Duisburg
Essen
Student Visa
Application Documents

Please enclose to your application the following documents:


- Application form, Curriculum Vitae ,

- Secondary school leaving certificate

Bachelor Program

The study in the program "International Studies in Engineering" (ISE) contains several Bachelor degree courses with a common structure for all..

Duisburg

Duisburg city located in the western part of Germany (Ruhrgebiet). It is an independent metropolitan borough within 'Regierungsbezirk' Düsseldorf. With the world's..




Essen

Essen comes in sixth place among major German cities and is located in the center of the Ruhr Area, one of the largest urban areas in Europe, comprising 11..

Living expenses


Monthly expenses vary from city to city. Large cities like Frankfurt, Düsseldorf, Berlin, Hamburg, Munich etc are more expensive than smaller cities..

Tuition Fees


There are no tuition fees at University of Duisburg-Essen - this applies for international students as well. All students are, however, subject to a student..

Master Program


The study in the program "International Studies in Engineering" (ISE) contains several Master degree courses for all disciplines in engineering..

Applicants who have not acquired their university qualifications at a German speaking institution in Germany or at an equivalent institution..


Interview

Interview is usually held on the same day, if not the the other day. The interview is not at all difficult, just simple questions, why Germany, Why this university..

Family Reunion


Section 27 and 28 of the Residence Act contain provisions on the immigration of family members for the purpose of famiy reunion. These provisions..
Famous Quote
New Tab
نادان ڈھول کی مانند ہوتا ہے بلند آواز ہوتا ہے مگر اندر سے خالی ہوتا ہے۔
New Tab
New Tab
New Tab
New Tab
Quotes Of Quaid-E-Azam
New Tab
"Think 100 times before you take decision. But once that decision is taken, stand by it as one man"
New Tab
New Tab
New Tab
New Tab
New Tab
New Tab