ection 27 and 28 of the Residence Act contain provisions on the immigration of family members for the purpose of famiy reunion. These provisions apply to spouses, children partners who wish to come to Germany. The processing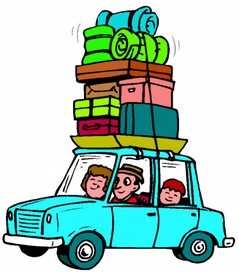 time is about 4 to 6 weeks.
Concerning the family reunion with German nationals few changes have been made to the new Residence Act. In principle, foreign spouses etc. and minor, unmarried children are entitled to join their German relative regardless if their livelihood is secured. However, the issuing of a residence permit for the subsequent immigration of dependents may be refused if the person to be joined by his or her dependents is reliant on social welfare for the maintenance of other foreign dependents or other foreign members in his or her household (section 27 (3)). Nevertheless, despite of the reliance on social benefits, article 6 of the German Basic Law (i.e. the German constitution) which protects marriage and the family, may lead to the granting of a residence title (see section 28.1.1. of the Draft General Information by the German Interior Ministry on how to apply the Residence Act).

Family members receive a residence permit for three years according to which they can take up employment. After three years, they may be granted a permanent settlement permit if the family household with the German continues to exist, there are no grounds for expulsion and the foreigner is able to communicate verbally in the German language on a basic level. The residence permit shall otherwise be extended as long as the family household continues to exist.

According to section 31 of the Residence Act, in the event of the termination of marital cohabitation the spouse has an independent right of residence in three cases: if the marital cohabitation has lawfully existed in Germany for at least two years or the German spouse has died while marital cohabitation existed. Lastly, there can be granted an independent right of residence in order to avoid particular hardship. Such cases of hardship may occur when women, for instance, are forced to leave their husbands after being subjected to domestic violence. But, the extension of the residence permit may be refused if the spouse is reliant on social welfare for reasons for which he or she is responsible.

for more detail please visit
http://www.pakistan.diplo.de/Vertretung/pakistan/en/04__Visa__Passport__Legal/2__visa__longterm/1__Visa__FZ__Seite.html

Processing time 4 to 6 months (according to consulate website)