Map & Transport
New Comers > After Arrival

rom01 October 2008 NRW-Ticket is available at University of Duisburg-Essen, so that the VRR ticket (VRR Map) as NRW-Ticket (NRW Map) is valid. All students receive a student ID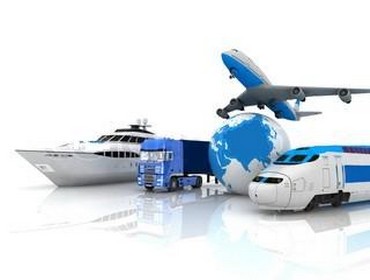 card/Studentenausweis(in german) with a validity period of 4 years from date of issue, which will be sent after registration by mail. On the map is visually readable outside the university and of the name "student ID" is the name, first name, matriculation number, a photo of the card holder or the cardholder and expiration date. Additional personal data is not stored on the chip. The student ID impressive hold the semester ticket, NRW-Ticket and is also used simultaneously as a library card and canteen card with payment function.
The semester ticket can only be from the beginning of semester (winter semester 01.10. And summer semester 01.04.) Used. Student ID card is property of the University of Duisburg-Essen. Its use as a student ID card is highly personal. It loses its legitimacy with the exmatruculation and give it back to admissions office.
In case of loss or damage, a new student ID may enroll in nature (Campus Essen Office 3, Campus Duisburg Office 151 and 152, first floor) will be requested during the office hours.


Duisburg

Map of Campus Duisburg

The Campus Duisburg of the University of Duisburg-Essen is split in several areas.


L = Lotharstraße 55-65


M = Lotharstraße 1-21, Mülheimer Straße


B = Bismarkstraße 69-90


SG = Geibelstraße 41


ST = Friedrich-Ebert-Straße 12


Public transports (from main station/Hauptbahnhof)

L/M-area, SG: Tram 901 (*Destination "Duisburg Zoo/ Uni"), Bus 933 (*Destination "Duisburg Universität")
M-area: Bus 926 (Destination "Duisburg Uni Nord-Lotharstr.")
ST-area: Tram 901 (*Destination "Thyssen Tor 30") – go trough the Thyssen entry door & follow the signs.
B-area: walking distance from main station/Hbf.

Connection between B-Area and L/M-Area: Busses 924 and 926 from "Ost-Straße" to "Duisburg Schweizer-Straße*" or "Duisburg Universität"


Map of Campus Duisburg, L and M-area Map Underground net (~4mb)
Map of Campus Duisburg, B-area Map


Essen

Map of Campus Essen.


T = University administration, university restaurant


S = Natural sciences, lecture halls


R = University library, media centre, Cultural studies, Economics


V = Engineering sciences


Public transport:
From Essen main station/Hbf Underground U11, U17 and U18 to *Destination "Berliner Platz" or "Universität Essen"



*Destination = Richtung (in German)
*Street = Straße or Strasse (in German)


Transport Details
Tel.: 0203-33 33 33
0203-33 30 30

Tel.: 0201-19 410
0201-86 655

Tel.: 0211-33 33 33
*(more detail for new comers visit After Arrival page under New Comer's section).


Time Schedules of Tram and Busses